Tips For Single Mothers Buying Your First Home
April 20, 2012
Single Mothers Buying Your First Home
When you are buying your first home, it can be a very stressful experience, one which you may not exactly be sure how to go about. If you are in this situation don't fret as there are millions in the same shoes, as even the most experienced buyers can have jitters when it comes to the subject. Due to this fact we created a list of all of you single mothers out there or anyone else buying your first home, a list that will help you best prepare for making your purchase as well as make sure you have all that is needed to become a home owner right below.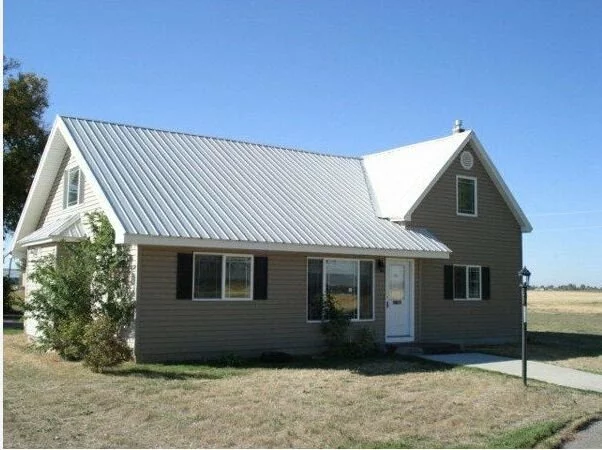 Before we get into the list, the first thing that above all you want to have first is a full time real estate agent, which this won't cost you a thing as real estate agents work on commission so you won't have to pay them until the property closes. But you don't want to go with just any real estate agent, you want to find one that does it as a business instead of just a hobby, as these individuals will be more aggressive in getting the home for you as well as getting you a lower price. So altimately you will want to get a real estate agent that specializes in representing buyers. Below are various aspects of the buying process that you can use to make the process as smooth and as successful as possible.
What To Do & Have When Buying Your First Home
What You Really Want – Also one of the most important steps in buying your first home is for you is to compile a list of the top things that you are looking to get out of it as well as the top things you are looking to get out of the neighborhood and surrounding area. You can consider things like; is it a good school district, are there children in the area the same age as the kids, are there nearby parks to play and hang out at, do you want to live in a court or through street, town home or actual home, one story or two story, carpet or wood flooring, one with a fire place, etc.
Scout out the area – Checking out a handful of homes is always advised when buying your first home, which after you do so you can really hone in on your 3 to 5 favorite houses. So once you narrow down your favorite, you will want to enision yourself living in each which will allow you to feel out whether you would love living in it before you buy it. Once you have narrowed down your selection then you can get your real estate agent to arrange trips to show you each. Once you have checked out them all, then you can narrow them down again to 2 then do a couple walk throughs on each to find your favorite one. If you do not have the financial means to buy your first home outright, then you will want to visit and lending institution and work on getting pre-approved for a loan, which you want to do this before you even get your real estate agent started with the process so you don't waste their time if you end up not being able to get approved
Get A Disclosure – The buying your first home step is where you will want to ask the home owner for a disclosure sheet stating what all is wrong with the home, which it is a legal document where the owner must state anything that is wrong with the home to the best of their knowledge. The owner will either have to fix the things that are wrong paying for it out of their pocket, or sell the house to you at a lower price, which can allow you to get a better deal.
Hire A Professional Inspector – Once you have purchased the home, the next thing you will want to do is have a professional inspector come in and inspect the home as they can spot defects that you may not have seen during formal wakl throughs..
Financing Proof – This is the most important aspect of buying your first home as with out it you will not be able to do so if you cannot show a seller that you either have a large amount of funds that would be enough to pay for the home or have the financial resources that will allow you to obtain a mortage loan big enough to pay for the asking price. Once you can do this, you will look like a serious buyer which is a trait that sellers are eager to work with.
Putting Down Your Offer – Once you put down your offer, one of three things will happen which are; the seller will accept your offer, they will reject it or they will make a or make a counter offer.
Closing – This is the last seep in the process buying your first home, which is where you will have to sign the papers and read all the fine print, which you can do so the night before as you can get the documents the day before the meeting, which will allow you to understand everthing that is happening before you sign your name. This meeting is scheduled either by your agent or mortgage lender.
During the process of buying your first home, the bank will do an apraisal of the house and make sure you are paying the right price, the price that reflects how much the house is really worth.