Jobs For Single Mothers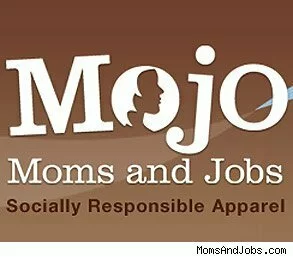 When looking for jobs for single mothers there are few great things to keep in mind, that is:
Look for a job that you can evision yourself in everyday and enjoy or at least not hate! Which this can take writing down some of your passions and doing a job search based off those passions.
Try to find a job that demads the least physicial stress and demand which as you know you will need this energy to raise and entertain your little ones once you get home.
Do they provide flexible schedules that will allow you to fit your childrens schedule around your hours?
Good Jobs For Single Mothers
Besides considering the above, you can also consider some of the jobs below which have proven to be a very nice fit for single mothers as well as single parents in general and can allow you to earn a good living as well as can provide you with a more flexible schedule as far as shifts go.
CNA & Nurse
Becoming a CNA can be done in as little as 3 weeks which afterwards you can start off earning a salary which is at a median of around $30,000 a year, which this job can also give you hands on clinical experience that is often required out of nursing schools and/or jobs. Which leads us into becoming a nurse which is an excellen job for a single mother, especially if you can attend school as you can become a nurse and earn a salary which the field has a median salary of over $50,000 per year, which a nursing job can be attained with as little as an associates degree. What is great about going to school to be a nurse is that you can also do your training online, allowing you to set your own learning schedule, which can be a great thing to keep in mind for any other profession your are considering going into that requires a degree.
Teacher
You can also go to school to be a teacher, which will allow you to work during times that your children are in school and get off around the time they get off, allowing you to not have to be working when they get out of school. With this career you can create a home office where you can bring papers and homework home and grade it, instead of being stuck in an office during late hours.
Real Estate
If you have a knack for selling or want to test your sales skills, you can get a job as a real estate agent which you can get your license in a couple of months. You can also start as a real estate assistant where you basically do the busy work for a real estate agent, which can pay you a salary as well as a percentage of their sales along with give you great experience in all the legal work and papers that go into selling a home if you ever choose to become an agent later on.
Self Employment
If you are considering launching your own home based business or staring a business which can provide excellent time freedom and schedule flexiblity, you can use resources that can provide you the funds to get started. Being self employed can also save you money in the gas you would pay in order to get to and from work. Two excellent resources you can use are:
Peachic.com which is a non profit organization with the sole purpose of providing single mothers with grants to start their own business.
Grants.gov is another site which allows registered users access to over 900 federally funded grant programs, which you can find business grant programs as well as use the site for other funding you may need.
Freelance – A great way to start a career being self employed is to consider becoming a freelance writer, which you can write about subjects that you are interested and/or passionate about and get paid for it, which all you need is a computer and internet access to get a freelance career started.
What To Do Now
If you are unsure where to start or need guidance in finding a career that will be suitable as well as enjoyable, you can consider utilizing the services of a gudiance counseler at your local community college which the will help you assess your goals and what job will coincide with your wants and needs the best.
Once you get a job, whether it be one of the above jobs for single mother examples or another one entirely, remeber to ask your employer about an healthcare plan which is referred to as a "Employee Plus One" which this federally funded program has shown that employees only have to pay about 25 percent of healthcare dues under this plan while their employer pays around 75 percent.
As far as websites go that offer jobs for single mothers, y0u can visit jobsandmoms.com which was created by Nancy Collamer a mother herself, which is a site that allows its users to get a helping hand in finding a career that will allow them to have a flexible schedule.